In this Salesforce Visualforce Tutorial we are going to learn about setting up Visualforce page as a Tab in Salesforce App.
Let's Create Visualforce Page To use it as Tab,
Step 1: Create New Visualforce Page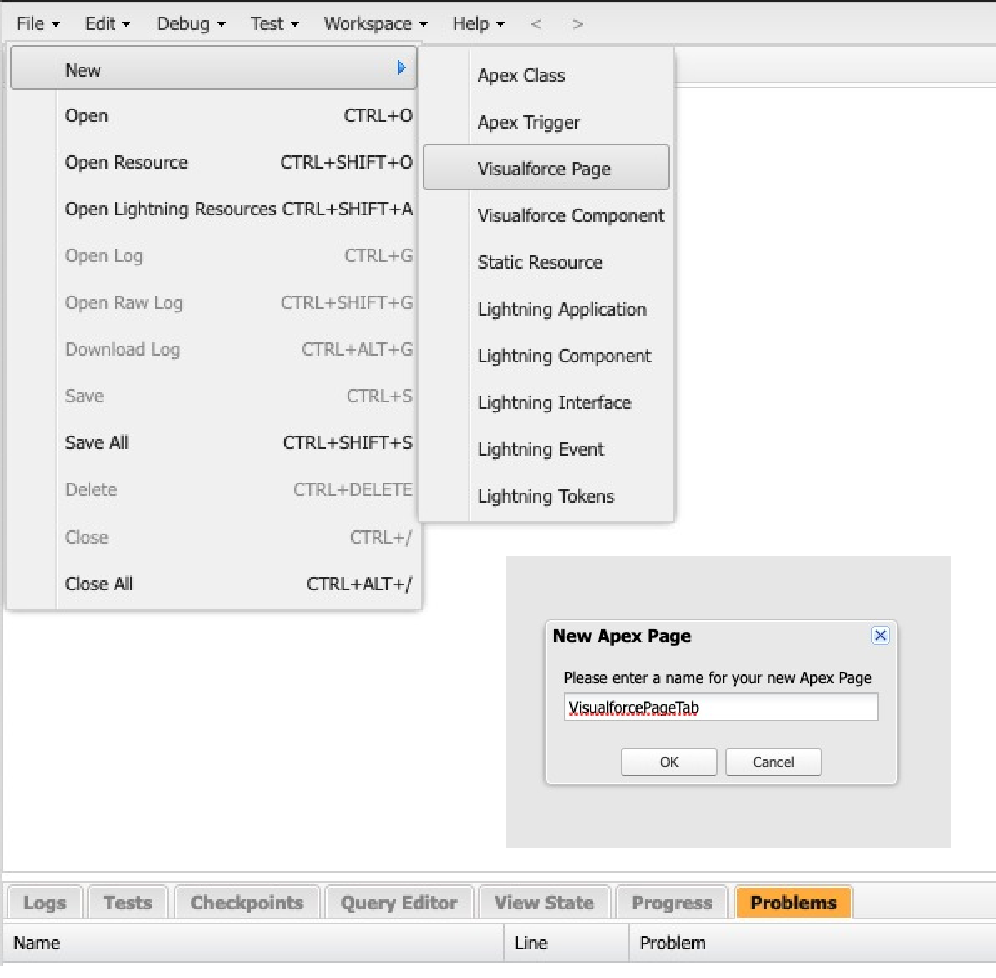 VisualforcePageTab.vfp
<apex:page >
    <apex:pageBlock >
        <apex:pageBlockSection title="First Section">
            <center>
                <h1>
                    This VisualForce Page we are going to use As TAB in Salesforce Apps.
                </h1>
            </center>
        </apex:pageBlockSection>
    </apex:pageBlock>
</apex:page>
Step 2: Creating New Tab From Tab menu
In quick Find Box, Search for the Tab, as shown below.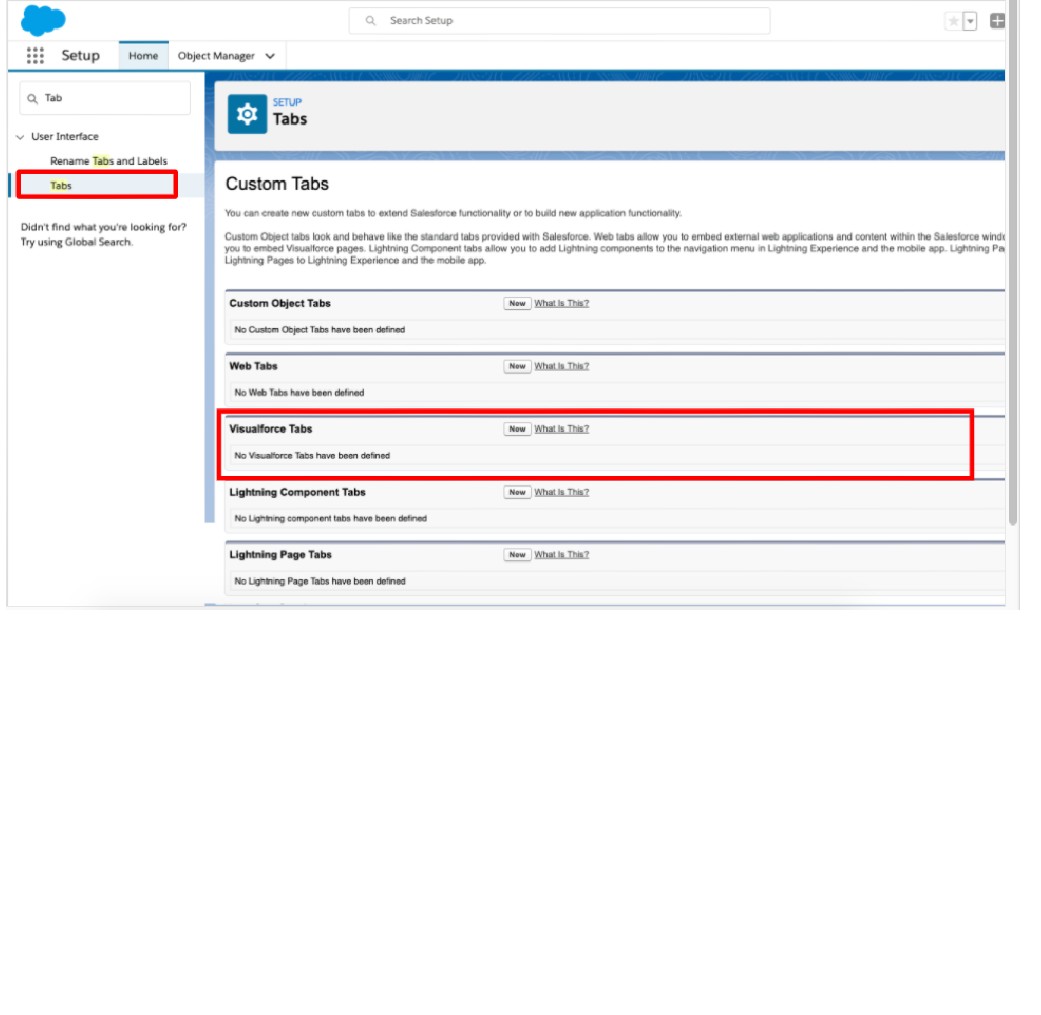 Creating new visualforce tab
Select Visualforce page from the drop down list.
Enter Tab Label.
Enter Tab Name.
Select Tab style from the lookup window.
Select splash page custom links.
Enter Description.
Click on Next Button.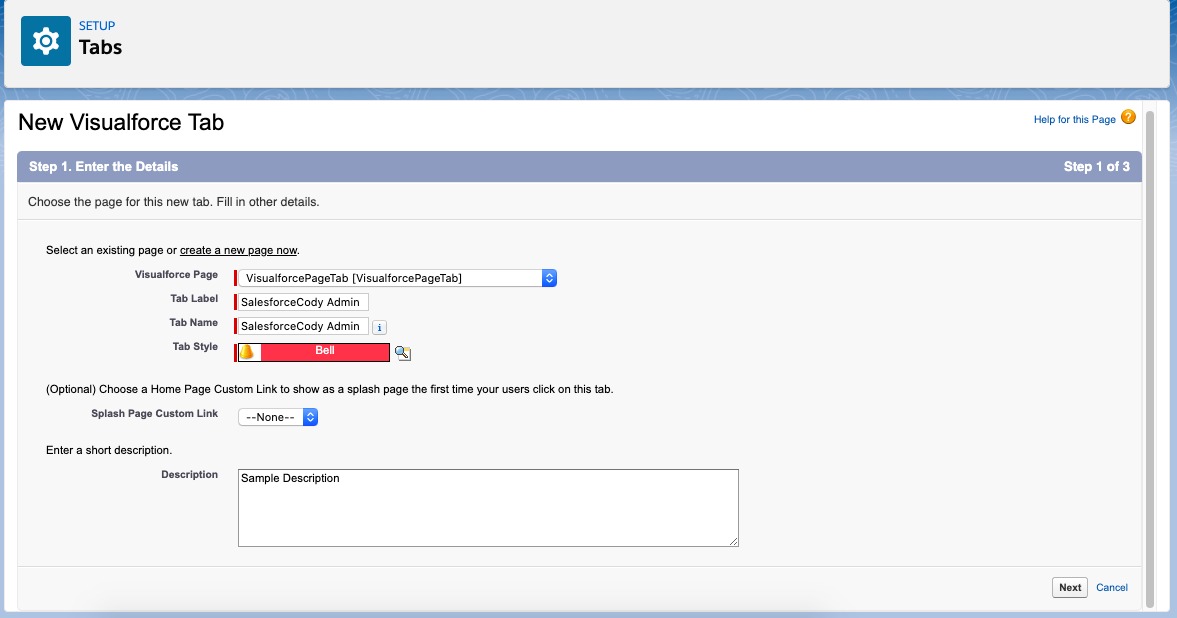 Choose profile or we can leave as default settings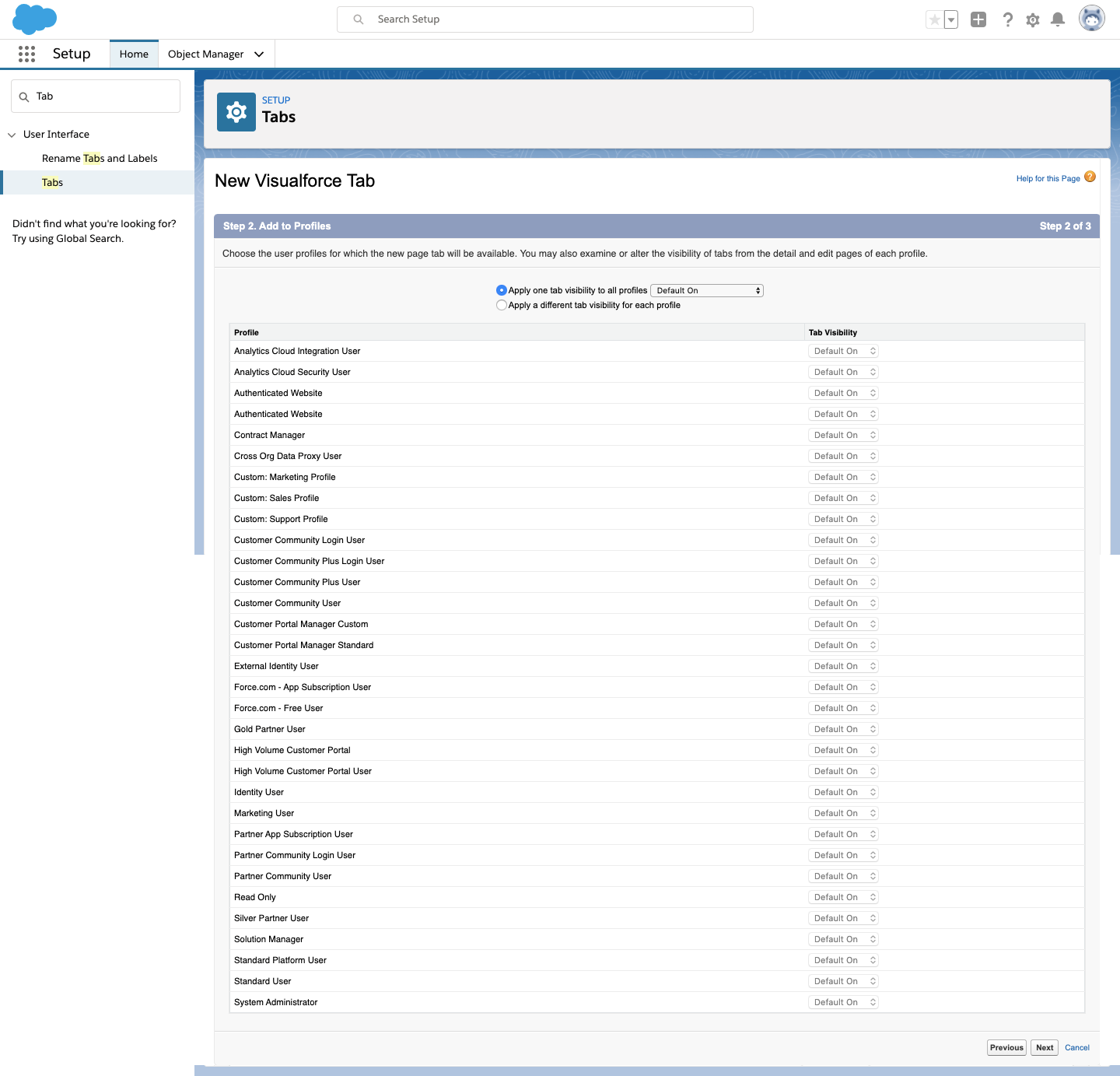 Choose in which salesforce app it should show,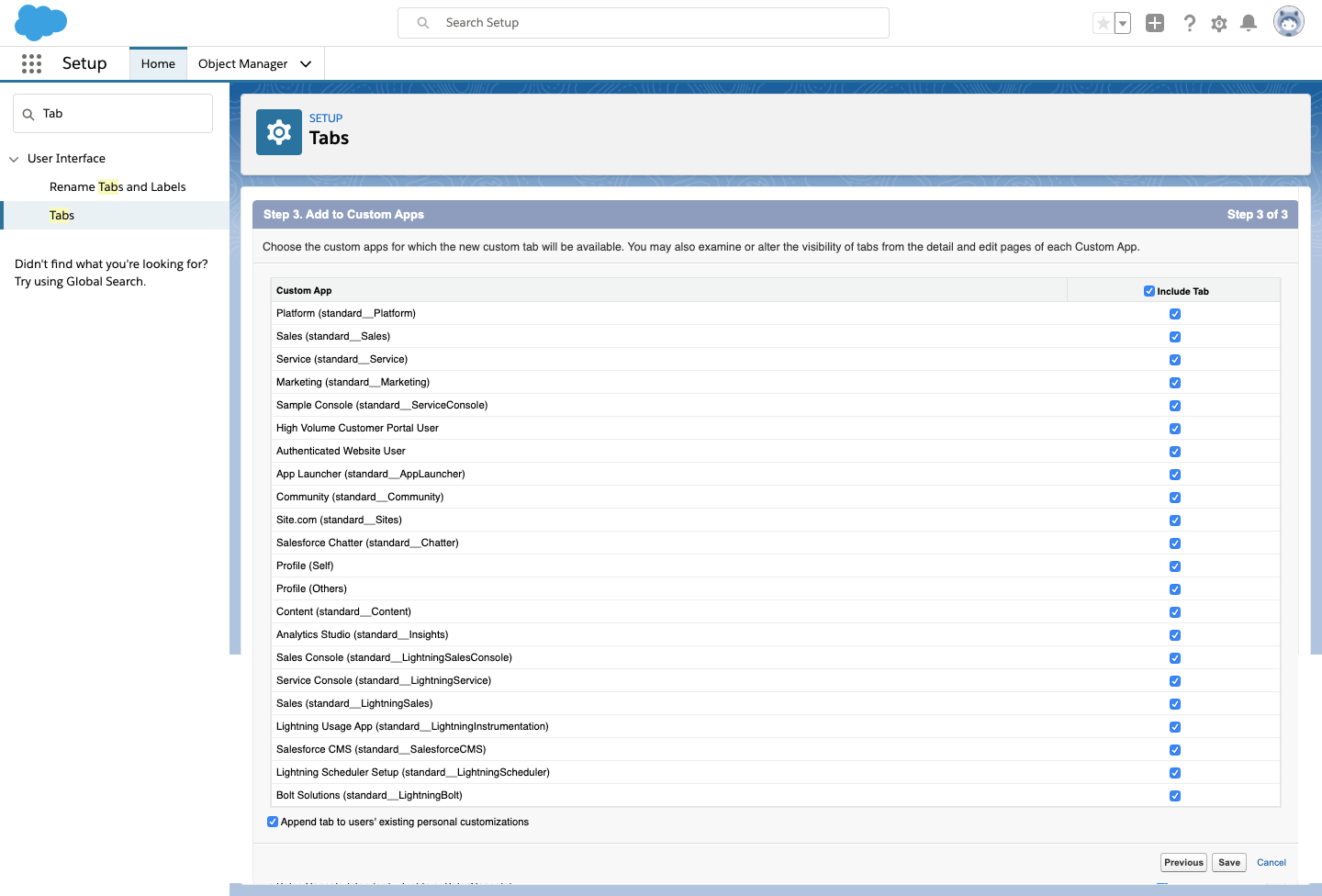 And finally Click on Save Button.
Now the Customer Tab will be saved and under the Visualforce Tabs it will show up.
Here is step by step video, for CONFIGURING VISUALFORCE PAGE AS A TAB
Subscribe Notification for new post updates. & Just Don't forget to bookmark this site for your future reference.
if you have any suggestions or issue with it, you can share your thoughts in comment box please.
Happy Learning ! Stay Tuned ! #asksalesforcecody #salesforcecody